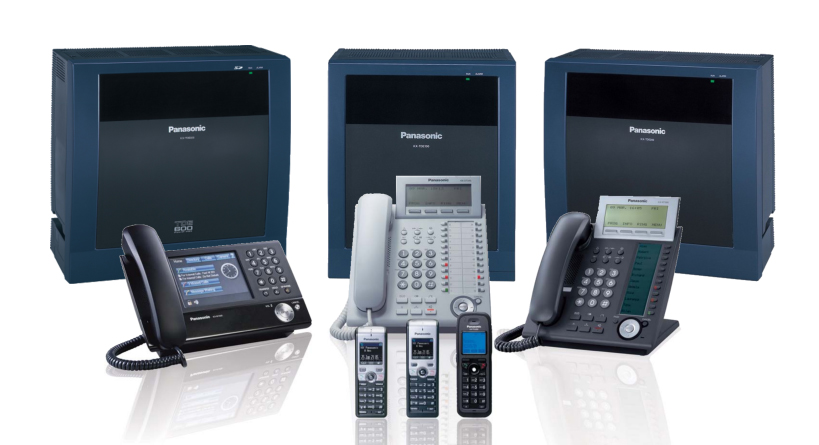 Communication servers used for business should provide solutions to current real world business requirements, such as: simplifying and improving communications, lowering costs, improving productivity, supporting SOHOs and diversifying the workplace. They should do all of these while flexibly adapting to the way each organisation works.
The KX-NS1000 Business Communications Server by Panasonic is designed to deliver these solutions by integrating hardware and software components in a modular way, allowing you to tailor a communications system to your specific needs.
Voice Over Internet Protocol / SIP
If you are looking to communicate with your national offices for free or connect your branches for free voice calls, we have the answer. VOIP / SIP are the new wave in voice communications leveraging of data networks to provide a quality free inter branch voice offering. Do you have outdoor extensions on your telecoms account we can help you save on rentals by providing a cost effective VOIP solution.
Telecoms can be either scary or provide you with the freedom to express, here at Weltel we have the solutions to assist and alleviate current business telecoms spend by utilising Voice Over Internet Protocol in order to deliver high quality guaranteed voice, leveraging from technology to provide services and solutions to drive down costs in the South African telecoms market can be daunting, but with the latest technology from Samsung we are able to provide stable, robust and reliable connections to replace current high cost technologies like outdoor extensions without utilizing cable in order to do so.
Connecting two or more offices to make calls between each other at no charge demands technology like VoIP / SIP, these solutions form part of the Samsung hardware that we provide in order to achieve a convergence of voice and data.