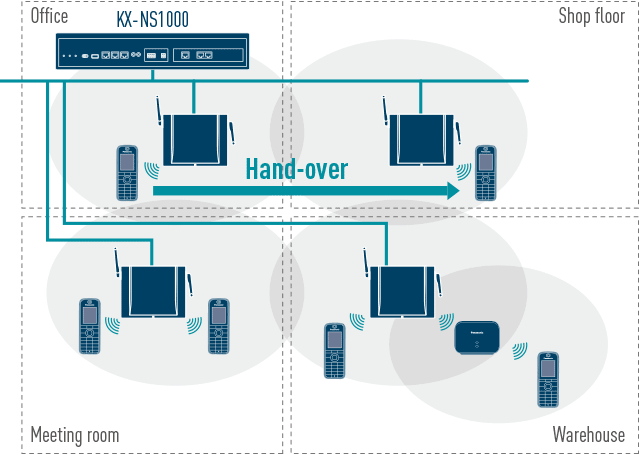 MULTI-CELL DECT WIRELESS SYSTEM FOR ENHANCED MOBILITY
MULTI ZONE
This multi-cell DECT system provides automatic hand-over between installed cell stations ? enhancing coverage and giving you true communication mobility even within large premises, and enabling you to have comfortable conversations no matter where you are in the office.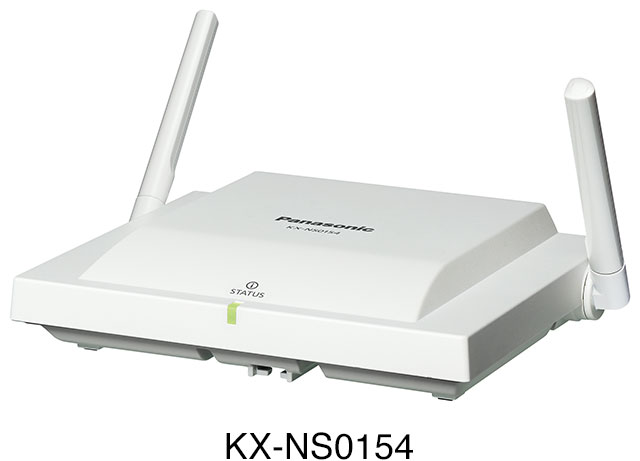 EXPANDABLE CALL RANGENEW FEATURE
IP CELL STATION
The new IP-CS KX-NS0154 supports LAN Synchronization for constructing wireless systems with lower costs using a smaller number of units than the existing KX-NCP0158. Since Media Relay Gateway is also supported, it can be easily installed in home offices to enable easy adoption of a wireless system.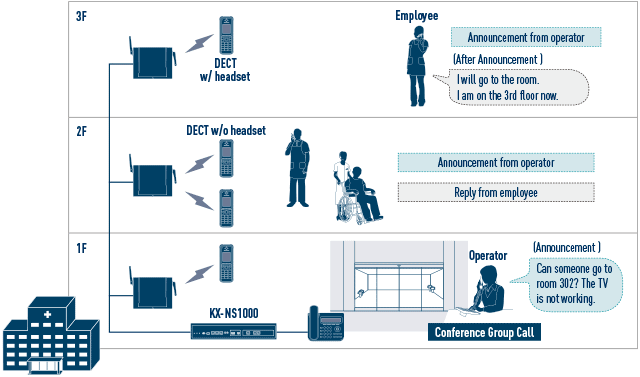 GROUP AND CONFERENCE CALL FUNCTIONS
FOR DIRECTIONS TO STAFF AROUND THE PREMISES
Paging over Panasonic DECT phones is available for hospitality and other industries using the conference group call feature. All paged members can listen to both announcements and replies from users.
EXTENSION NUMBER INTEGRATION
WIRELESS-XDP
With the Wireless XDP Parallel function, you can set your DECT handset to the same extension number as your desk phone, enabling you to receive calls when you're away from your desk. This means you can take calls without making the customer wait.