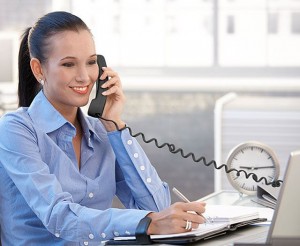 IP MIGRATION
By connecting an existing Panasonic PBX system with the KX-NS1000, you can efficiently make legacy lines and terminals more expandable and flexible. The KX-NS1000 enables you to add IP capacity and functionality to an existing Panasonic PBX system at a low cost. Phased IP Migration While Utilizing Existing Equipment
IP SMART MIGRATION
By connecting the KX-NS1000 to an existing Panasonic PBX*, you can expand IP trunks and terminals and utilize the Unified Messaging feature of the KX-NS1000. This is also recommended for KX-NS1000 users that want to use legacy trunks and terminals for flexible system expansion. You can also use the KX-NS1000 as a server for adding a voice mail function. Assisted migration to an IP system, according to your budget and needs, is also available.
* An existing PBX refers to a Panasonic KX-TDE series, KX-NCP series, or KX-TDA100/100D/200/600/620.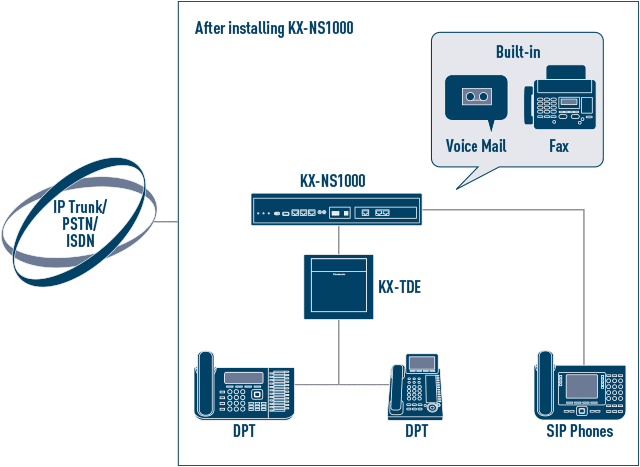 PREPARING FOR FUTURE IP MIGRATION
LEGACY TRUNK ADAPTOR
Users that mainly use a legacy trunk (E1/PRI) but want to prepare for future IP migration can use trunk adaptors (KX-NS8188/KX-NS8290) for the KX-NS1000 to increase the maximum number of legacy lines available and enable you to use both legacy and IP trunks. Since the adaptors can be connected to a maximum of 16 units, trunks can be flexibly expanded according to your budget.