Visual Communications Systems in MANUFACTURING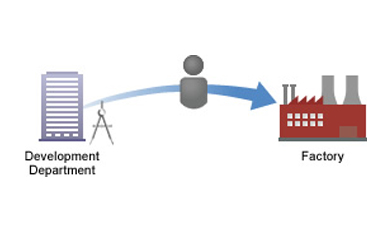 In the manufacturing industry, sections are often widely dispersed, with the development department and factories far apart. As a result, development staff have to make frequent trips to the factories, which is costly and time-consuming.
Solution - HD Visual Communications System



A stable connection makes it possible to hold active discussions without having to travel. This dramatically reduces the number of business trips required and is much more efficient in terms of cost and time.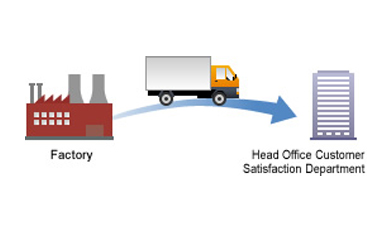 PRODUCT QUALITY MANAGEMENT
Each time a problem occurs, the actual item has to be physically sent for analysis, which takes considerable time and slows down the overall response. Detailed parts cannot be viewed with ordinary video conference systems.
Solution - HD Visual Communications System



A sub-camera can be used to zoom in on and confirm damaged parts. Solutions can be reviewed and decided immediately.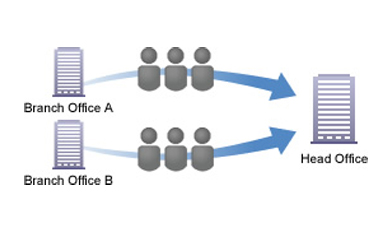 Employees have to travel to the Head Office every time there's an in-company seminar. It would be best to use videoconferences for this, but standard videoconference systems are difficult to hear, so active, 2-way lectures are not possible.
Solution - HD Visual Communications System



The high sound quality makes it possible to clearly hear the speakers' voices, for smooth 2-way question-and-answer sessions.